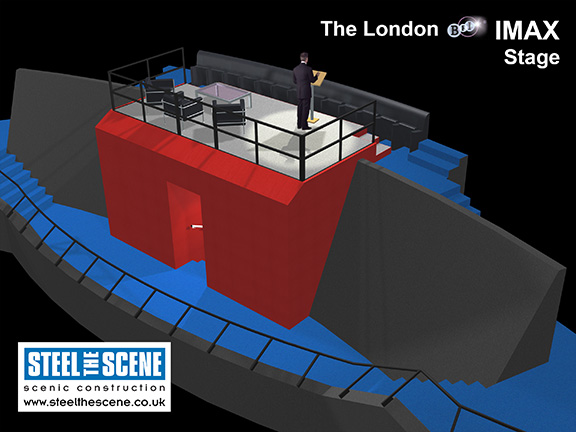 A PDF brochure explaining the hire options available for a temporary stage at the London BFI Imax Cinema.
Having production managed two large events in this venue (both with this client as the scenic company), we were in an ideal position to design a practical rental stage for the somewhat unusual space.
Our Role: Site Recce, 3D Stage Design, Brochure,
Layout and 3D constructional models.
Staging Company: Steel the Scene