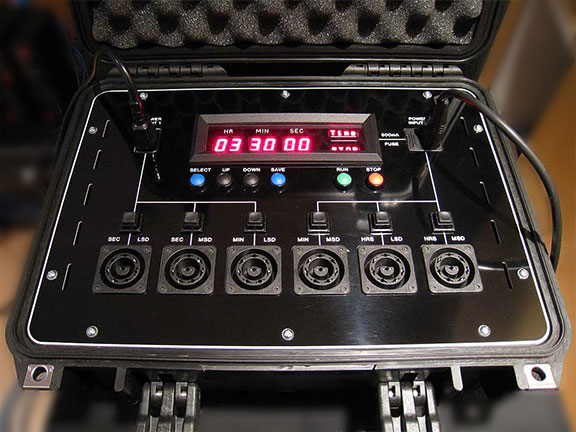 A 'one-off' bespoke commission to build a controller for a large, light-tube based, 7-segment countdown clock.
The big display was part of a team-building exercise, where the delegates were given various items to find and tasks to complete, within a limited time period.
Our brief was to provide a portable timer, powered from two 13A wall sockets, that could readily provide the multiple outputs needed to drive the 'clock' segments.
Client/Production Company: Goose Communications