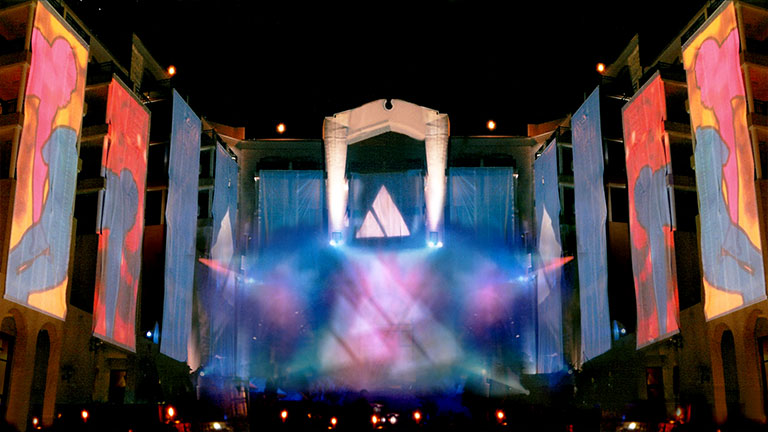 An outside gala dinner son et lumière, staged at the San Gorg Hotel in Malta.
With room balconies draped as screens for 5K scenic projection and a water screen in the pool for video and lighting effects, a closing event spectacle came to life.
Our Role: Production Management
and 2D/3D Event Design.
Producer: Fiona Williams